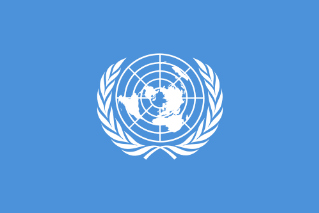 Flag of the United Nations
On 30 October 2011, ACRI presented a shadow report to the United Nations Committee on Economic, Social, and Cultural Rights. The report was submitted ahead of the next session of the committee, which will take place from December 12 to December 14. In this session, the committee will discuss Israel's periodical report regarding its implementation of the International Covenant on Economic, Social, and Cultural Rights.

The shadow report details Israel's policies and its activity in areas relevant to the committee, and deals with a wide array of social and economic rights in Israel and in the Occupied Territories. The report is constructed according to the articles of the International Covenant on Economic, Social and Cultural Rights and according to issues about which the committee has requested details. Below is a short breakdown of the articles and issues included in the report:


ARTICLE 1 – SELF-DETERMINATION
ISSUE 4: BEDOUIN LAND RIGHTS
ISSUE 5: DISCRIMINATION IN HOUSING, PLANNING AND LAND ALLOCATION
ISSUE 6: THE ABU BASMA COUNCIL

ARTICLE 2 PARAGRAPH 2 – NON-DISCRIMINATION
ISSUE 8: THE MARGINALIZED POSITION OF BEDOUIN WOMEN

ARTICLE 6 – THE RIGHT TO WORK
ISSUE 10: OBSTACLES TO EMPLOYMENT IN ISRAEL
ISSUE 12: OBSTACLES TO EMPLOYMENT IN THE WEST BANK

ARTICLE 7 – THE RIGHT TO JUST AND FAVORABLE CONDITIONS OF WORK
ISSUE 13: WAGE DIFFERENCES BETWEEN MEN AND WOMEN
ISSUE 14: COMPLAINTS TO THE OMBUDSWOMAN FOR THE FOREIGN WORKERS

ARTICLE 9 – THE RIGHT TO SOCIAL SECURITY
ISSUE 18: UNEMPLOYMENT BENEFITS
ISSUE 20: REVOCATION OF RESIDENCY RIGHTS OF EAST JERUSALEM PALESTINIANS

ARTICLE 10 – PROTECTION OF THE FAMILY, MOTHERS AND CHILDREN
ISSUE 21: ENTRY INTO ISRAEL LAW AND FAMILY REUNIFICATION

ARTICLE 11 – THE RIGHT TO AN ADEQUATE STANDARD OF LIVING
ISSUE 22: POVERTY AND THE GOVERNMENTAL POLICY TOWARD IT
ISSUE 23: THE HOUSING CRISIS AND THE LACK OF AFFORDABLE HOUSING
ISSUE 25: BUILDING AND PLANNING POLICIES IN EAST JERUSALEM

ARTICLE 12 – THE RIGHT TO PHYSICAL AND MENTAL HEALTH
ISSUE 31: MEDICAL ASSISTANCE FOR ASYLUM SEEKERS AND MIGRANT WORKERS

ARTICLES 13 AND 14 – THE RIGHT TO EDUCATION
ISSUE 33: SHORTAGE OF CLASSROOMS IN SCHOOLS FOR ARAB CHILDREN
ISSUE 34: EDUCATION FOR HUMAN RIGHTS

ARTICLE 15 – CULTURAL RIGHTS
ISSUE 37: THE ARABIC LANGUAGE
ISSUE 38: PEACEFUL ACCESS TO NON-JEWISH HOLY SITES
ISSUE 39: PROTECTION OF CULTURAL HERITAGE

The report was researched and written by: Attorney Rawia Aburabia, Rami Adut, Attorney Nisreen Alyan, Attorney Auni Banna, Attorney Maskit Bendel, Attorney Oded Feller, Attorney Gil Gan-Mor, Sharaf Hasan, Attorney Keren Tzafrir, and Attorney Tali Nir.


Related links:
ACRI's shadow report on social and economic rights.

Israel's reply regarding the implementation of the covenant.

Israel's third periodic report submitted to the UN committee.

The website of the UN Committee on Economic, Social, and Cultural Rights.