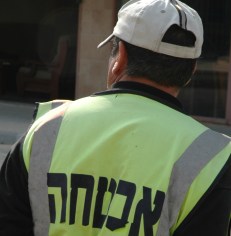 Labor Rights
You have reached ACRI's archive, updated with our activity up until 2018. For more recent posts, please visit our current website here.
The right to work and to decent working conditions is one of the most basic human rights, the fulfillment of which serves to benefit all of society. There are various labor laws in Israel, intended to ensure the basic rights of workers, but in recent years there has been a growing trend of infringement on the rights of workers and the unemployed. As a result, many people in Israel, especially those belonging to the weakest sectors of society, are unable to exercise their right to work with dignity.
ACRI actively challenges laws that promote discrimination in the workplace, including laws that allow for discrimination in the application process and use racial grounds as a means for refusing employment. ACRI also utilizes the courts to promote dignified employment contracts for migrant workers, and employment opportunities for refugees and asylum seekers. Equal and dignified working conditions for women is another priority. In order to ensure accountability, ACRI produces educational materials on workers' rights and publications criticizing employment legislation that is blatantly, or even discretely, discriminatory.