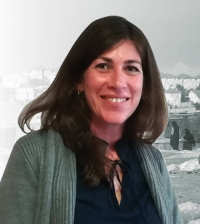 Fragmented Jerusalem, is a joint report produced by PAX (Netherlands) and Palestinian and Israeli experts. It describes the current position of Palestinians in East Jerusalem through a review of recent policy proposals that, if implemented, will further aggravate the situation, and offers recommendations.
We invite you to read chapter 4: Local Councils beyond the Barrier: Lessons learnt from the establishment of a regional council in Israel's Negev, written by ACRI's Director for the Human Rights in the Occupied Palestinian Territories unit, Ronit Sela. In her chapter, Ronit explores the expected bureaucratic implications of separation for the neighborhoods beyond the Separation Barrier by making a comparison with the local councils that were initially established to govern the Arab-Bedouin in the Negev. Ronit critically examines the proposal to remove the neighborhoods from the jurisdiction of the Jerusalem Municipality and to establish a new Israeli local council there.
The full report (EN) is available here.