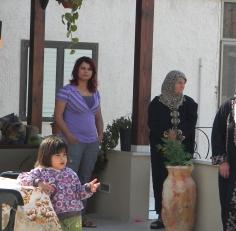 Arab Citizens of Israel
You have reached ACRI's archive, updated with our activity up until 2018. For more recent posts, please visit our current website here.
The Arab citizens of Israel face discrimination in almost every aspect of their lives – employment, allocation of educational resources, housing, land distribution and planning rights.
ACRI struggles against the discrimination of Arab citizens through legal, educational and public advocacy tools. This includes petitioning for the allowance of Arabic schools in mixed cities, challenging planning policies that are racist and lead to home demolitions or ban Arab residents from receiving housing permits, promoting the inclusion of residents in the planning process, particularly in the Negev, opposing the exclusion of Arabic from public spaces, and generally safeguarding the basic human rights of the Arab residents of Israel.