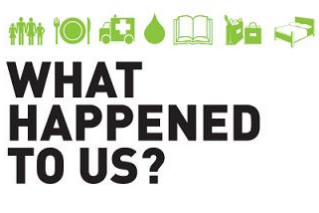 What's behind the expanding social protest across Israel? The Association for Civil Rights in Israel (ACRI) presents facts and figures, which demonstrate how consecutive Israeli governments have shirked their social and economic responsibilities.





What happened to us?
How did Israel become a country impossible to live in with dignity?

Mutual responsibility. Equality. Justice. These values make up the core principle that connects all the various struggles for social rights. For the last two decades, the Israeli government has cut budgets and enacted a policy of extreme privatization. Over this period, the State has dramatically withdrawn from its responsibility to provide housing, healthcare, education, employment, and social welfare.  "Responsibility" was handed over to the private sector, without offering the citizens of Israel any alternatives or means for coping with the erosion of social rights.  The result: social services have dried up, equality has been trampled, and our common goals as a society have been dashed.

How grave is the situation? Behind each icon you will find data on a different social issue. Behind each of these numbers – there are many human beings.
Click on the image below to view the flash presentation:


To download the full report as a PDF, click here.