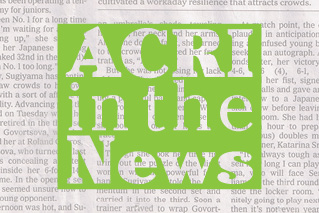 Discrimination in Housing in Acre

Mixed Israeli city marketing homes to religious Jews only, says rights group
4 March 2012 (Haaretz)
The Association for Civil Rights in Israel (ACRI ) has asked the Israel Lands Administration to cancel a recent tender for a housing development in Acre because it is being marketed exclusively to religious families and is discriminatory.
ACRI says the tender, issued last month for some 200 housing units, was advertised on the Galilee Development Authority website and on another site that specializes in marketing lands to the religious public, and goes against the principles of equality.

ACRI tries to stop discrimination in sale of units
18 March 2012 (The Jerusalem Post)
The Association for Civil Rights (ACRI) in Israel and two other organizations announced on Sunday that they filed a petition with the Haifa District Court to annul the Israel Land Authority's (ILA) granting of building rights for 196 new residential units to two organizations seeking to build developments, allegedly solely for religious Jews. The petition was filed on Wednesday, but was only announced today.
The Supreme Court previously intervened regarding a similar proposed building project, ruling that the ILA should have the authority to nullify the grant of any building rights where the ILA later finds that the units are being sold in a discriminatory manner.

Raising Marriage Age

Israeli MKs to vote this week on plans to raise marriage age to 18
4 March 2012 (Haaretz)
The Knesset is expected to vote this week on two bills that would raise the legal age of marriage in Israel by a year to 18. The proposals' sponsors say the aim is to prevent the forced marriage of girls, particularly in the Arab and ultra-Orthodox communities, before they have graduated from high school and gained the maturity to make critical life decisions
[…] The Association for Civil Rights for Israel, which has actively supported the legislation for at least four years, recently sent a letter to the chairman of the Knesset Committee on the Rights of the Child, MK Zevulun Orlev (Habayit Hayehudi), urging him to support the bill.

Problematic Guidelines for Bus Pass Data

Ministry issues guidelines for 'Rav Kav' data
7 March 2012 (The Jerusalem Post)
In the wake of criticism from civil rights groups that new 'Rav Kav' bus passes could infringe passenger privacy, the Israeli Law, Information and Technology Authority (ILITA) issued guidelines on Tuesday regulating transport companies' obligations regarding personal passenger data
[…] The Association for Civil Rights in Israel (ACRI) has slammed the Rav Kav database initiative as "scandalous" and called on the government to put in place guidelines about how the data should be used and stored, in order to protect passengers' privacy. ILITA head Yoram Hacohen said Tuesday that it has compiled its legal guidelines with reference to the Protection of Privacy Law, after inspections revealed transport operators were collecting "sensitive personal information about passengers."

High Court ruling on refusal to be searched by police

'Suspects must know they can refuse to be searched'
7 March 2012 (The Jerusalem Post)
In a ruling on Tuesday, the Supreme Court found that searching a suspect's body or belongings without their prior consent may be unlawful, and evidence obtained this way may be ruled inadmissible in court. The court also called on police to develop formal guidelines regarding the power to carry out body searches without a formal warrant
[…] The Association for Civil Rights in Israel (ACRI) said on Tuesday that they welcomed the court's decision to accept the appeals. However, it regretted that the court had "left the door open for similar physical searches in the future," citing cases where police had no legal authority to conduct searches, but asked citizens to consent.
ACRI attorneys Avner Pinchuk and Lila Margalit said they agreed with Danziger's position that searches "by consent" are unlawful."When a police officer asks a citizen to empty his pockets, the possibility of voluntary consent is purely theoretical, as per the court's position," Pinchuk said.

Petition against Boycott Prohibition Law

Groups petitions court over anti-boycott law
14 March 2012 (The Jerusalem Post)
A coalition of nine human and civil rights groups filed a petition with the High Court of Justice on Monday, asking the court to annul the "Boycott Law," dubbing it a "price tag on legitimate political statements." […]
The petitioners include the Association for Civil Rights in Israel, the Public Committee Against Torture, Hamoked Center for Defense of the Individual, the Israel Movement for Progressive Judaism, Yesh Din – Volunteers for Human Rights and the Adalah Legal Center for Arab Minority Rights.
An ACRI spokeswoman said on Monday that three of the petitioners – the Coalition of Women for Peace, the Monitoring Committee of the Israeli Arab Leadership, the Jerusalem Legal Aid and the Human Rights Center – "promote economic boycotts as a way to fight the occupation."

Planning and Building Reform

Planning reform leaves citizens behind
14 March 2012 (The Jerusalem Post)
Op-ed by attorney Debbie Gild-Hayo, ACRI's Director of Policy Advocacy:
"Land use and planning are currently undergoing an unprecedented overhaul in Israel. This week, under the auspices of a reform meant to shorten bureaucratic procedures, the New Law for Planning and Building will be approved by a special joint Knesset committee (the law will likely be presented to the Knesset for a vote when the plenary reconvenes in May). The prior law, passed in 1965, was the first planning law in Israeli history. The legislation of a new planning law is a historic event that will dictate the future of Israel's landscape and fundamental social structure."

Palestinian Prisoner Protests "Administrative Detention" with Hunger Strike

Hunger striker Shalabi not on verge of death
21 March 2012 (The Jerusalem Post)
The Prisons Service on Wednesday denied reports that a female prisoner on hunger strike since mid-February is on the verge of death, saying that she has received treatment and is in stable condition. […]
In a statement released on Wednesday, the Association for Civil Rights in Israel called on Defense Minister Ehud Barak to stop the "shameful practice" of administrative detention, saying it "violates first and foremost the right to liberty and dignity. "The vast majority of evidence on which the detentions are based is secret and hidden from the suspects and their attorneys. Suspects are therefore denied their rights to defend themselves and confront their accusers," the statement added.

Detained Palestinian starves for justice
24 March 2012 (The National)
Israel's Association for Civil Rights (ACRI) called on Israel's defence minister, Ehud Barak, in a letter sent to his office on Wednesday to either release Hana or provide evidence against her.
"I ask you to act promptly – to stop the shameful practice of unrestrained use of administrative detention against the Palestinian population which is under Israeli military occupation," ACRI's executive director, Hagai El-Ad, wrote in the statement.

Mixed reactions in Palestine over deal to release, deport Shalabi
30 March 2012 (+972 Magazine)
After 43 days of hunger strike, and while at imminent risk of death, administrative detainee Hana Shalabi started eating yesterday (Thursday) night in a deal has been struck for her release. Shalabi has reportedly agreed to be deported to the Gaza Strip and banned from her home in the West Bank village of Burqin for three years, committing not to be involved in terrorist activities – according to the IDF spokesperson […]
The detainee's hunger strike led Amnesty International and the Association for Civil Rights in Israel to release statements against Israel's widespread practice of administrative detention.

South Sudanese to Be Deported

Deporting the South Sudanese? 'You don't do that to a friend'
28 March 2012 (The Times of Israel)
In February, the Interior Ministry suddenly decided to stop renewing visas to South Sudanese migrants. […] The Prime Minister's Office, responding to a petition to halt the looming deportations, said that since the establishment of an independent state, asylum seekers are no longer at risk.
The Association for Civil Rights in Israel, however, disagrees: "If deported, asylum seekers may be exposed to grave dangers — from internecine fighting, famine, and lack of basic services like health care and water," the group's spokesman, Marc Grey, said, adding that women and children would be especially at risk. "Other countries have taken note of these conditions — the United States has extended collective protection for South Sudanese refugees until May 2013."
It is Israel's duty to protect asylum seekers within its borders until safe conditions there are verified, he added.

Court delays deportation of South Sudanese
29 March 2012 (The Jerusalem Post)
Only three days before South Sudanese in Israel were to face potential deportations, the Jerusalem District Court issued an injunction Thursday delaying any deportations until April 15.
The decision was in response to a petition issued earlier in the day by a series of NGOs including the Association for Civil Rights in Israel, the Hotline for Migrant Workers, the African Refugee Development Center, the Assaf Aid Organization for Refugees and Asylum Seekers in Israel and Physicians for Human Rights.

Racist Attack by Soccer Fans

Israelis protest racist football attack in Jerusalem
29 March 2012 (AFP)
More than 100 Jewish activists gathered at a Jerusalem shopping centre on Wednesday night to protest at an attack by Jewish football fans on Israeli Arabs last week.
Members of the Association for Civil Rights in Israel, the Israeli Conservative (Masorti) Movement and other groups stood outside the Malcha mall, holding signs in English, Hebrew, and Arabic condemning the attack.

Unrecognized Villages in the Negev

Water being used to coerce Bedouin villagers, says NGO
29 March 2012 (Irin News)
The Israeli authorities forced Umm al-Hieran residents to move to the area where the village now sits in 1956, shortly after the military had evicted them from their original homes in the Wadi Zuballa area of the Negev desert. […]

Some 80-90,000 Bedouin citizens of Israel live in unrecognized villages in the southern Negev, according to a report by the Association for Civil Rights in Israel. As a result of their unrecognized status, nearly every structure in these communities can be demolished at any time, and residents do not receive basic services from the state, including electricity, paved roads, healthcare facilities, schools, and water.

What's the difference? Illegal outposts, Palestinian towns, and unrecognised Bedouin villages
2 April 2012 (Liam Getreu Blog)
The Association for Civil Rights in Israel, New Israel Fund's flagship grantee, has produced this insightful and important document:
A new Q&A document, prepared by ACRI, examines the issue of house demolitions and explains the differences between these types of settlements, the role that Israel had in creating each of them, why human rights organizations oppose the Prawer Plan for regulating Bedouin settlement in the Negev, and why some people claim that Israel discriminates between Palestinian towns and Jewish settlements in Area C [of the West Bank].