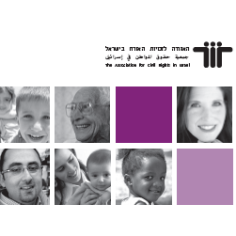 Water
You have reached ACRI's archive, updated with our activity up until 2018. For more recent posts, please visit our current website here.
Despite its obligation under international law to ensure the welfare of the Palestinian civilian population under Occupation, Israel's system of water distribution in the West Bank severely discriminates against the Palestinian population, and fails to provide them with an adequate and safe water supply. Nearly all of the Palestinian residents of the West Bank receive insufficient supplies of water – with some having access to inadequate amounts and others completely cut off from running water. The acute lack of water resources among the Palestinian population, which is a direct result of Israeli policies, causes immeasurable harm to their already low standard of living and constitutes grave infringements of their basic human rights.
Through legal efforts, public outreach initiatives and advocacy among decision makers, ACRI has protested against cutting families off from the water supply due to an inability to pay, has opposed the refusal to connect whole villages to the water supply, and has and continues to promote a more equitable distribution of the water supply between Israeli and Palestinian populations.
Legal Work
January 27, 2016

On January 25, 2016, ACRI, together with residents of the Palestinian village of Al-Aqabah and Bimkom-Planners for Human Rights, submitted … Read more…

March 22, 2012

World Water Day is held annually on 22 March, as a means of focusing attention on the importance of freshwater … Read more…
Media
July 20, 2010

Activism 3.0: Without leaving the comfort of an air-conditioned room or even missing a day of work, hundreds of Israeli … Read more…
Policy Advocacy
July 23, 2014

Amnesty International – Bimkom – Gisha – ACRI – The Public Committee against Torture in Israel – Center for the Defence … Read more…