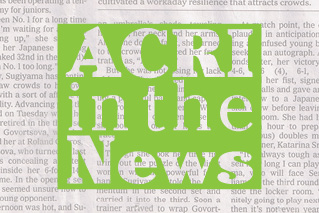 Israeli Democracy at Risk
Israel's Embattled Democracy
July 21, 2012 (New York Times)
The Association for Civil Rights in Israel has expressed concern over "intensifying infringements on democratic freedoms." In the past two years, activists say, more than 25 bills have been proposed or passed by the Parliament to limit freedom of speech and of the press; penalize, defund or investigate nongovernmental groups; restrict judicial independence; and trample minority rights.
One of Israel's greatest strengths is its origins as a democratic state committed to liberal values and human rights. Those basic truths are in danger of being lost.
Restrictions on the Right to Demonstrate
A great public tragedy
July 20, 2012 (The Jewish Chronicle)
Moshe Silman, 57, of Haifa, doused himself with gasoline and set his body on fire Saturday night during a demonstration in Tel Aviv to mark the one-year anniversary of the start of social justice protests last summer…  Anyone who thought this kind of thing could never happen in Israel must now reconsider… In addition, the Tel Aviv municipality issued a directive Sunday requiring a permit for public demonstrations like the one Saturday night, according to the Association for Civil Rights in Israel. It's not clear if the PM's order and the Tel Aviv directive are related, but responding to this self-immolation by tightening controls on public expression would definitely be the wrong way to go.
No tent city on Rothschild Boulevard, court rules
July 25, 2012 (Jerusalem Post)
In a blow to civil and social rights activists on Wednesday, the Tel Aviv District Court rejected a petition demanding rights to pitch a new tent protest encampment on Rothschild Boulevard. The Association for Civil Rights in Israel (ACRI) and five social justice activists filed the petition three weeks ago, asking the court to force the Tel Aviv municipality to change its policies regarding tent protests.
ACRI attorney Sharona Eliahu-Chai slammed the court's rejection of the petition, saying it "legitimized draconian municipal policies that suppress the freedom to protest".
Israeli court rejects petition to allow tent camps in Tel Aviv
July 25, 2012 (Haaretz)
The civil rights association responded that it is preparing to appeal the decision to the Supreme Court. "The verdict lends legitimacy to the municipality's sweeping policy of restricting the right to protest, without legal, clear or explicit authority to do so. The bureaucratic bullying of demonstrators, which also entails a significant financial outlay, is a tried-and-true means of repressing protests, particularly those of people who lack other means of making themselves in the public space," ACRI attorney Sharona Eliahu Chai said.
Knesset Bill Paves Way for Privatization of Police Force

Knesset passes bill to let security guards use 'reasonable force'
July 18, 2012 (Haaretz)
Private security guards will be authorized to use "reasonable force" to block people from entering a building or to kick them out in an effort to prevent a violent act from taking place, under a bill approved by the Knesset Interior and Environment Committee yesterday for the second and third readings in the Knesset.
The proposal has sparked opposition from the Public Defender's Office and the Association for Civil Rights in Israel, which warn that such a law would impinge on people's civil rights and represents a de facto privatization of the police force.
Government Pursues Eviction of Villages in West Bank Firing Zone 918

Israel Seeks Army Use of West Bank Area
July 23, 2012 (New York Times)
The Israeli government has asked its Supreme Court to allow the demolition of eight Palestinian hamlets in the South Hebron Hills so the area can be used for military training.  "It was never a declared Israeli policy to take over Area C, it was a policy that was taking hold on the ground," said Shlomo Lecker, a lawyer who, along with the Association for Civil Rights in Israel, represents about 200 families in the area. "It's in many ways retreating from any agreements with the Palestinians, with the U.S., any kind of arrangement of two states. Where will be the two states if Israel will take over?"
After a period for lawyers for the families to respond, a hearing will be scheduled. "It's not like tomorrow bulldozers are going to come," acknowledged Tamar Feldman, a lawyer for the civil rights group. But Ms. Feldman and others said the government's request was just the latest in a series of steps in the West Bank that could threaten a future Palestinian state.

Israel seeks court OK to raze West Bank villages
July 23, 2012 (AFP)
In a written response to Israel's High Court which had requested an explanation, the state said the demolition orders pertained to permanent structures built by Palestinians on military firing ranges, contrary to orders barring civilians from the area while exercises are in progress.  The Association for Civil Rights in Israel, which together with residents of the villages of Majaz, Tabban, Sfai, Fakheit, Halaweh, Mirkez, Jinba, and Kharuba, is asking the court to block the demolitions and says the villagers have been in the area longer than the Israeli military.
It says the move was likely to cause "an immediate humanitarian disaster for almost 2,000 souls, the destruction of villages, and the eradication of a remarkable way of life that has endured for centuries."
Israel looking to raze Palestinian buildings said in army firing range
July 24, 2012 (Times of Israel)
The Defense Ministry has petitioned the High Court to remove Palestinian structures from an area south of Hebron that the IDF uses as a firing range. . . However, the Association for Civil Rights in Israel is working with local Palestinians to stop the demolition of what they contend are established villages.

Petition against Demolition of Khirbat Zanuta in the South Hebron Hills

ACRI to High Court: Stop village home demolitions
July 22, 2012 (Jerusalem Post)
The Association for Civil Rights in Israel (ACRI) released a statement on Sunday regarding its petition to stop demolitions of Palestinian residences in the village of Khirbat Zanuta in Area C of the West Bank. The petition was initially filed by ACRI in 2007 on behalf of the village residents, and the court issued a temporary restraining order against demolitions by the state in response.
Last year, a non-governmental organization called Regavim filed an amicus-curia request in the case to try to move the case forward and execute the demolitions. Shortly thereafter, the state responded to ACRI's petition, leading to next week's hearing on the issue.
Palestinian villages face demolition to create IDF training ground
July 24, 2012 (The Guardian)
"We have no choice but to be here, this is how we were raised and this is how we live," said one shepherd from Khirbat Zanuta, another village in the area whose homes, sheep pens and water cisterns have all been issued with demolition orders. "The only thing we know how to do is raise sheep. We can only do that here."
Based on the testimonies of local informers, Israel argues that these communities do not genuinely live on the land but are based in nearby towns. A state investigation conducted in 2000 found "there were no permanent residents in the area".
The court has given the Hebron villagers until 2 August to present their response – the latest round in a battle they have been fighting since 1999. Lawyers with the Association for Civil Rights in Israel advising them have vowed to pursue the case.

'Find housing for Palestinians before demolitions'
July 30, 2012 (Jerusalem Post)
The High Court of Justice on Monday asked the state to present a plan for an alternative housing solution for 27 families living in unauthorized structures in the West Bank village of Khirbat Zanuta.
In court, ACRI attorney Nira Shalev explained that they need to live at this site so they can care for their sheep. If they are removed from their site, they will not just lose their homes, but also their livelihood.  "What little they have would be taken from them, and they do not have anything else," Shalev said.
Israel has 30 days to find solution for residents of West Bank village set for demolition
July 30, 2012 (Haaretz)
Israel's High Court ruled on Monday that the state has 30 days to provide a solution for residents of the West Bank village of Zanuta. [T]he residents' legal representative Nira Shalev said, "The residents have been in this place since before 1967, and it is the duty of the army to regularize construction in this location."
Eviction of Arab Squatters? Not So Fast, Says Court
July 30, 2012 (Arutz Sheva)
High Court judges are in no rush to approve the demolition of illegal villages built by Arabs in the southern Hevron Hills area, although their illegality is undisputed.  The court heard on Monday a motion by the Association for Civil Rights in Israel and a resident of one of the villages, which is located within an archeological site and thus cannot be retroactively approved.
After years of looking the other way at illegal Arab construction, the Civil Administration in Judea and Samaria has recently begun to apply the rule of law to Arabs, thanks in part to the activity of the NGO Regavim, which fights for Jewish property rights in the Land of Israel.
Israeli court orders state to 'find solution' for Zanuta villagers – July 30 2012 (Ma'an News Agency)
Israel Civil Administration ordered the demolition of Zanuta, south of Hebron, in 2007, because structures in the village were built without permits. The Association for Civil Rights in Israel, which filed a joint petition to the court with Zanuta residents, says villagers could not have received permits because the Israeli government had no "master plan" for the village.
ACRI lawyer Nira Shalev said the ruling "reminded the State of Israel of a responsibility it has been forgetting during 45 years of occupation: the responsibility to protect the rights and well-being of Palestinian residents of the occupied Territories,"

Israeli Group Maps Palestinian Removals
July 30, 2012 (Inter Press Service)
Regavim [is] a right-wing Israeli organisation whose work focuses primarily on using legal channels to have demolition orders on Palestinian homes and other structures carried out. On its website, Regavim describes itself as "a social movement established to promote a Jewish Zionist agenda for the State of Israel" that "protect Israel's lands and national properties."
"We are concerned about Regavim's involvement because we see them as a very, very political organisation," said attorney Tamar Feldman, director of the Association for Civil Rights in Israel (ACRI) department of human rights in the occupied territories. "They are not concerned about human rights. They're not concerned about international law. They're just out to promote their political agenda and of course this is very worrying when one is trying to promote human rights within the territory."
Legislation Targeting Refugees and Asylum Seekers

Left Tries to Knock Down Anti-Alien Bills
July 22, 2012 (Arutz Sheva)
The Knesset's Internal Affairs Committee will debate two proposals Monday that aim to deter illegal entry to Israel. Several organizations have expressed concern over the proposed laws, and sent a letter to committee head MK Amnon Cohen (Shas) warning against sending the bills to a vote in Knesset.
Attorney Debbie Gild-Hayo of ACRI said, "It seems that some MKs are competing amongst themselves to see who can initiate the wildest legislation that won't help… and will add to the atmosphere of incitement and violence." She praised Cohen as "determined to hold the discussion in a balanced manner; he won't let it turn into a platform for attacks on refuge-seekers."

High Court Rules on Biometric Database

High Court: Biometric database should be changed
July 24, 2012 (Jerusalem Post)
During a High Court of Justice hearing on Monday, the Interior Ministry agreed to review its pilot of "smart" identity cards, to examine whether creating a single, centralized biometric database is the best option.
During the hearing, ACRI's Pinchuk blasted the pilot as "faulty" and slammed the government for failing to evaluate alternatives to a single database […] Pinchuk also criticized as overkill the ministry's argument that smart ID cards would prevent identity theft, dubbing it "like shooting a bird with a cannon."
High Court: Israel's biometric database is 'extreme and harmful'
July 24, 2012 (Haaretz)
The High Court of Justice questioned on Monday the necessity of a pilot program to test a "harmful" biometric database, but rejected a petition arguing the project is unconstitutional.
"In effect, the state accepted the position of the petitioners and the justices that the pilot program directive is illegal and leaves no room to examine the necessity of the biometric database," said ACRI lawyer Avner Pinchuk. "The intention of the Interior Ministry to create such a database before dealing with this essential flaw is hasty and belligerent… the court criticized the ministry's conduct and reserved our right to voice our arguments against the database and the pilot program. If, in the future, the ministry again acts in an illegal manner, we reserve the right to petition the courts."