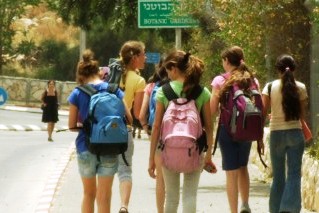 In response to demands made by the Association for Civil Rights in Israel, the Ministry of Justice will advance a law enabling legal representation in youth courts for parents. Often the welfare system tries to force these parents into treatment or require out-of-home care for their children.
Currently, when the welfare system believes it is best for the child to be taken out of the home, the parents find themselves in a powerless position. In most cases, the parents are vulnerable and in the lowest socioeconomic bracket. Sometimes they do not have a good grasp of Hebrew, and certainly are not well versed in the ins and outs of the court system. In most cases, when they are in court, they are the only ones without representation, while the welfare system enjoys legal counsel and in many cases the child himself is represented separately. The data shows that in 2015, out of thousands of youth court proceedings, only 370 parents were represented by some legal aid entity.
The current distortion causes severe harm to the human rights of both parents and children, even when there is a justified reason for taking the child out of the home. There are cases in which the child is taken from his parents without them being given the chance to cope with the decision, and despite the fact that better conditions could have been determined by working with the parents and returning the child to his home. In these cases, representation for parents and children by a lawyer is likely to change the picture entirely.
The Ministry of Justice's response to ACRI's demand stated that the Ministry will promote a law that will anchor the parents' rights to representation, and that the law will also include suitable representation for children in these proceedings.
"We welcome the Ministry of Justice's decision to accede to our call and promote legal representation for parents as well. There is no doubt that parents require an attorney to represent them in court and protect their rights. At the same time, parental representation should not be stipulated on the representation of other parties in the proceeding – as such a severe violation of human rights cannot be justified by the fact that others are harmed. That is why the law should be immediately advanced, without delays or conditions, in order to provide full representation for parents and children," ACRI Attorney Maskit Bendel stated.