Information Center for Demonstrators in the Occupied Territories

Freedom of Expression and Protest
Demonstrations allow citizens to voice their opinions and to have an influence on society. The right to demonstrate and to protest is part and parcel of the right to freedom of expression, and it is entrenched in international human rights law. In the Occupied Territories, the right to demonstrate and protest is all the more important, because the Palestinians residents are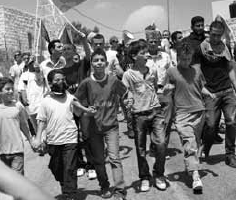 subjugated to the control of the State of Israel, the occupying power, without any access to its centers of political power.

In this situation, demonstrations are a primary means by which Palestinians can make their voice heard and protest against the violation of their rights.
According to international human rights law, it is the obligation of the occupying power to enable the exercise of freedom of expression and protest in the Occupied Territories.

Dispersal of Demonstrations
Civil protest, as it name implies, is a civilian activity that does not constitute an act of war. Its participants are civilians and not combatants and military and police forces should treat them accordingly. Dispersing demonstrations and using reasonable force towards the demonstrators are only permitted in the case of an illegal assembly. This means that military forces are not authorized to disperse a legal demonstration or to arrest its participants. The problem that lies herein is that almost all demonstrations in the Occupied Territories are deemed "illegal".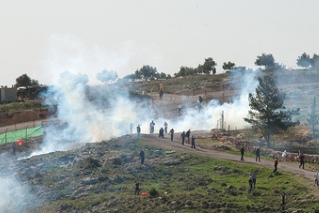 Indeed, high-ranking military officials and martial court judges frequently tend to ignore the sweeping rule entrenched in Order 101 and prefer a more flexible rule that defines nonviolent demonstrations as legal, and where the dispersal of demonstrators by army and police forces is only authorized in the case of violence actions by the demonstrators.; however, in practice this rule of thumb is also violated and many nonviolent demonstrations are dispersed by the military and police, time and time again.

Closed Military Zone
As a result of existing martial law, almost all rallies and demonstrations in the Occupied Territories fall under the broad definition of "an illegal assembly." Military and police forces usually treat these demonstrations as riots that endanger the area's security. Sometimes the demonstrations are dispersed before they even have time to begin. Most demonstrations are dispersed using great force by the different means at the army's disposal.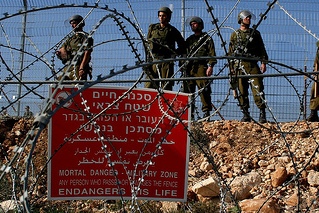 One of the most common pretexts for breaking up demonstrations and protest events in the territories is closing areas by issuing a closed military zone order, based on Section 318 of the Order regarding Security Provisions. Closing an area represents a declaration on behalf of the military commander that entry to a specific area is prohibited, generally or for a specific population, without explicit permission. The declaration obliges anyone who is in this area to leave it, unless this person is a resident of that area. The order does not apply to the residents of an area that was declared a closed military zone.

Documentation
A picture has always been said to be worth a thousand words. But as photographic technology advances and becomes more accessible, and as social networks become more advanced and applications for sharing images grow and spread, the place of photographs and images in our lives expands. Photography and filming are among the simplest and most effective tools for exercising the right to freedom of expression and for the public to gain access to information.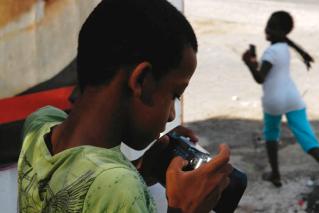 Often, visual documentation can also be used as important evidence in court and to establish or deny suspicions. In situations of conflict and confrontation, cameras have the power not only to document events, but also to curb violence.
Photography in demonstrations in general and in demonstrations in the Occupied Territories in particular serves several purposes: it is an instrument for spreading the protest's message, but also insurance of sorts against arbitrary violence and illegal measures that might be used against the demonstrators.

Freedom of Movement & Checkpoints
Every human being has the right to freedom of movement, and the army must respect this basic right. Any road blockage and any prevention of movement on the road violate this right.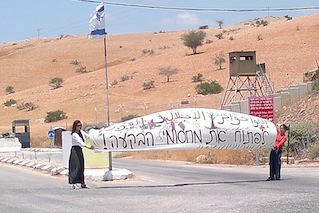 Blockages and disturbances of movement can be justified, but only if they are necessary for an essential security purpose.
Military and police forces are authorized to prohibit movement on a road or route only with an explicit legal directive, issued by an authorized person, who is a military commander (brigade commander, division commander, or the GOC Central Command). The directive must be accompanied by an official order, which is supposed to be temporary. According to Israeli martial law, such a directive should only be issued when reasons concerning the protection of public order and safety require it.
Detainment and Arrest
Demonstrators in the Occupied Territories are frequently arrested and detained. Arrests and detainments are, by their very nature, very swift, so it is difficult to understand, during the course of the incident, whether the police officers or soldiers are acting in accordance with the law or not.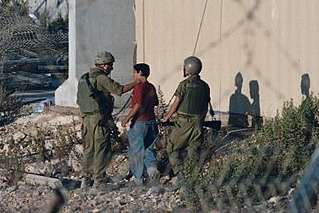 It is precisely in situations of severe restrictions on your freedom, when you are exposed to a wide array of violations of your rights, that you must be equipped with accurate information regarding the law. Thus, for example, it is crucial to understand the difference between detainment and arrest and to make sure that in either of these situations your rights will be fully protected: that the detainment or arrest will not last longer than the period of time prescribed by law, that you will not be handcuffed during detainment, that after an arrest you will be allowed to meet with your attorney without delay, etc.

Search and Interrogation
Similar to detainment and arrest, situations of search and interrogation also entail many dangers for violations of the most basic human rights – from the right to privacy to the right to due process and the right to dignity. A clear line must be drawn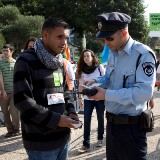 between situations in which the injury to rights is performed legally and with authority – as an essential part of the process of search or interrogation – and situations in which the police or military are overstepping their authority and abusing their power in an arbitrary manner. For example, when they do not inform the person being investigated of the right to silence during interrogation, or when they use search as a means for pressure or intimidation.

Coping with Violence
Every human being has the right to life, bodily integrity, dignity, personal security, and property. The military commander is obligated, as the occupying power, to allocate forces for the protection of the lives, bodies, and property of the occupied territory's residents and to prevent any assaults on them and harm done to them. The police and military are required to investigate and bring the assailants to justice.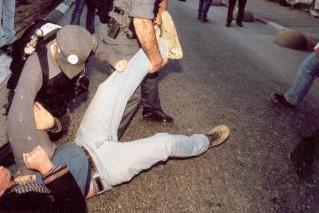 These obligations are enshrined in Israeli law, in the Israeli military's regulations and orders, in International Humanitarian Law (the Hague Convention and Fourth Geneva Convention) and in international human rights treaties.
Despite this, and despite Israeli High Court rulings that stressed the grave importance of enforcing the law in the Occupied Territories and the duties of the military and police to this end, security forces have not been properly addressing this matter. Many complaints filed by Palestinians regarding damage to body and property are not adequately taken care of. For this reason, there is an even greater importance to the filing of complaints and the documentation of such incidents. Human rights organizations may be of assistance in this process.

Contacts and Resources
The lack of trust between demonstrators in the West Bank and the Israeli authorities charged with enforcing the law in the Occupied Territories is institutionalized and deep-seated. At the same time, in many cases turning to the authorities is the only channel for demonstrators to protect their rights or at least to minimize the violation of these rights. It is important not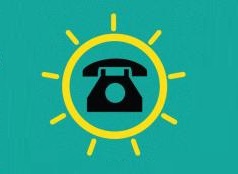 to be deterred from calling police and military forces when needed and not to hesitate to file complaints to the Police Internal Investigations Department or the Investigation Unit of the Military Police Corps if military or police forces themselves broke the law.
The authorities should know that activists and demonstrators are keeping an eye on things around them, know how to stand up for their rights, and know the law. The authorities must also be aware of any violent incident that takes place in the area under their responsibility. When turning to the military and police proves unhelpful, it is possible to seek assistance from human rights organizations that are active in the territories.

This website was built with support from the European Union.
The Association for Civil Right in Israel (ACRI) is responsible for the content of this website and the content does not in any way reflect the positions of the European Union.