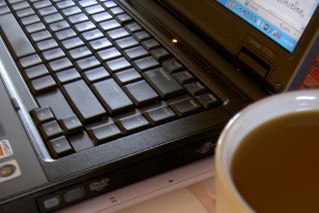 Following numerous reports of sanctions imposed upon employees and students, ACRI has published a detailed document about free speech online and on social networks. The documents makes clear that employers can not, and should not, be controlling their employees' remarks, and that they are forbidden from firing a worker just because of their viewpoints or online comments.
In recent days, an increasing number of reports have emerged regarding workplaces, including academic institutions, that have imposed sanctions upon employees and students because of comments they have left on social media sites. In a number of instances, the exposure of these online comments have lead to dismissals and expulsions.
The Association for Civil Rights in Israel has reminded the public that in general, employers bear no responsibility for statements made by their employees in the context of their personal lives outside of the workplace. It is forbidden for employers to spy on their employees or interfere in their personal lives by imposing sanctions or threats thereof. Moreover, the Law for Equal Opportunities in the Workplace prohibits an employer from discriminating against an employee because of his/her viewpoint unless the comments made affect the professional functioning of the employee. This means that an employer who is under pressure to fire an employee just because of a view expressed on Facebook, should make it clear that this would be illegal and expose the workplace to a claim of discrimination.
ACRI emphasizes that if suspicion exists that remarks constitute illegal incitement to racism or violence, a complaint must be submitted to Israel Police rather than taking independent action.
Even in a case where it is justified to impose sanctions on an employee because of certain remarks, such as comments that harm the ability of the workplace to function, or when it comes to the public sector – a deviation from the management of state business – the employer has an obligation to conduct a pre-dismissal hearing.
According to Attorney Sharon Abraham-Weiss, Executive Director of the Association for Civil Rights in Israel: "The strength of a democratic state lies in its enabling of free expression. Free speech protections are designed specifically to cover outrageous and frustrating comments, from the left and the right. Employers that fire employees because of comments made on Facebook should be aware that they risk exposure to claims of discrimination."
To read the full letter (in Hebrew), click here.