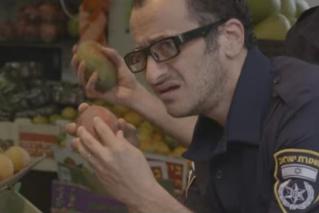 From ACRI's video on the Stop and Frisk Bill
Thanks to criticism of the bill, the hearing scheduled on 16 October 2015 in the Knesset Constitution, Law and Justice Committee was postponed. According to reports, following the harsh public criticism, the Committee chairman MK Nissan Slomiansky will formulate an arrangement that will minimize harm to civilians.
The Stop and Frisk Bill is intended to allow police to detain people on the street to search them even if there is no suspicion against them. Experience in Israel and abroad shows that policing powers which are not contingent on suspicion, operate according to "gut feeling" and are arbitrary, selective and discriminatory. Britain and the United States realized that searching without suspicion mainly affects ethnic minority groups. In Israel the first to suffer will be Ethiopians, Arabs and people of Middle Eastern appearance.
The police have been trying to advance this bill for 5 years, without success. However, recently – following a wave of knife attacks – the Minister of Public Security announced that a shortage of powers has a high "blood price" and asked the Knesset to quickly approve the law.  The security argument was not raised on previous occasions when the law was discussed in the Knesset.
The bill drew strong criticism from ACRI, The Public Defender's Office and other organizations who warned of severe harm to individual rights. At the first hearing held by the Knesset Constitution, Law and Justice Committee, the majority of its members agreed with the proposal made by the Knesset's Legal Advisor –to legislate a temporary measure to give police new search powers for security reasons, and to discuss in the future, without haste, the powers requested by police authorities for other purposes. Strangely, the police rejected the proposal which would have provided them one month ago with powers which they claim are necessary to deal with stabbing attacks.
The report that MK Slomiansky is to formulate a new arrangement sends a message to the citizens of Israel that the Stop and Frisk Bill threatens to change their relationship with the state. It is acceptable to violate an individual's privacy and to search a person and their belongings in circumstances where there is reasonable suspicion of an offense. However if this is not the case, it is a person's right not to be searched. The bill was also opposed by the Israel Association for Ethiopian Jews, ANU, Achoti – Sister for Women in Israel, The Feminist Group of Tel Aviv University, Lo Nehmadim Lo Nehmadot, The Forum for Shared Thinking Against Racism and The Situation Room.
For more information please see:
First Achievement in the Fight Against the Stop and Frisk Bill
ACRI's petition to the Constitution, Law and Justice Committee (in Hebrew), November 2015.
Watch and share ACRI's video about the Stop and Frisk Bill, November 2015