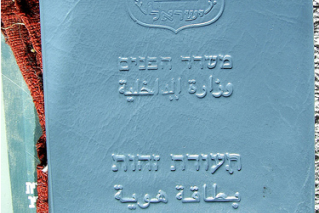 ID Card, photo CC by Zeevveez (Flickr)
The Ministry of Justice corrected its amendment requiring ID numbers for submitting petitions to court, following
ACRI's letter
and extensive media and civil society coverage.  
The amendment added a regulation that directed court clerks not to accept documents without either an Israeli identification number or a passport number.  Concerned that this regulation would prohibit Palestinian residents of the Occupied Territories, refugees and other stateless persons from availing themselves of the legal system, ACRI Attorney Oded Feller submitted a letter to the Minister of Justice seeking clarification on this issue.

Today the Ministry of Justice announced in a statement to the press that the amendment was corrected – now people will be required to provide their ID number and in the case when no ID number exists, provide an explanatory note.