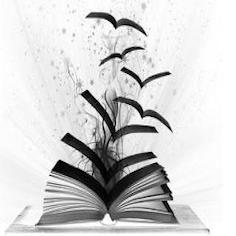 CC-BY: drewpiter
Education Minister Naftali Bennett has canceled the workers' rights event after complaints by parents who have lost children to terror attacks
Education Minister Naftali Bennett has canceled a joint workshop with the Association for Civil Rights in Israel after parents who have lost children to terror attacks called ACRI an extremist group "that defends terrorists."
The workshop, which was earmarked for teachers who would discuss workers' rights, was to take place Wednesday in the run-up to International Human Rights Day on December 10. Officials of ACRI, which has been working with the Education Ministry for 40 years, were told of the cancellation by a press release from the right-wing group Im Tirtzu.
In addition to canceling the conference, Bennett instructed his ministry's director general, Shmuel Abuav, to examine whether to continue cooperating with ACRI.
In a letter to Bennett sent Tuesday by bereaved parents from the Choosing Life forum, the parents wrote: "Only last year the association was involved in representing terrorist Alaa Zayoud, an Israeli citizen from Umm al-Fahm who was convicted of a ramming and stabbing attack at the Gan Shmuel junction in October 2015 and was sentenced to 25 years in prison."
The parents then named five other people that ACRI was allegedly helping represent and added: "Cooperation with an organization that defends terrorists in such a [workshop] is obtuseness at best and taking one side at worst . It's inconceivable that the Education Ministry would give any backing to such an organization."
ACRI said it was trying to get the facts from the Education Ministry. "If needed we will take the necessary steps. The professional cooperation between the association and the Education Ministry has continued for 40 years, under all education ministers," the group said.
"The association is even more deeply concerned about the fact that the current education minister sees his role effectively as an agent of the radical Im Tirtzu movement, which is cynically using the pain of bereaved parents. The decision smacks of delegitimization and the persecution of civil society organizations."
ACRI said it did not represent terrorists during their criminal proceedings. "The proceedings mentioned are petitions that involved prisoners' rights and matters of rescinding citizenship and residency," it said, adding that it once also defended the right of Yigal Amir, who assassinated Prime Minister Yitzhak Rabin, to marry.
Bennett, via his office, said that after he received information "about an association that consistently works to defend terrorists who murdered Israelis, I canceled an activity that the Education Ministry was to hold with this group. In addition, I've instructed the ministry director general to conduct a thorough examination of the issue. The Education Ministry will not cooperate with organizations that harm IDF soldiers or defend our enemies."
To read on the article on Haaretz, click here