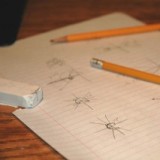 CC-BY-SA-Pete
Admin. App. 31499-06-16 Salom v. Municipality of Nazareth Illit; Admin. App. 28159-07-17 Salom v. Municipality of Nazareth Illit
Attorneys: Raghad Jaraisy, Sana Ibn Bari
Together with the Association for Civil Rights in Israel and the Mossawa Center, 32 Arab parents and children from Nazareth Illit submitted a petition to Nazareth Administrative Court demanding that a first Arab state school be established in Nazareth Illit. Although there are some 2,600 Arab school students in the city, many of them are forced to travel to Nazareth and to the surrounding villages every day in order to receive an appropriate education. By contrast, almost all their Jewish neighbors attend state schools in their own city. The Municipality of Nazareth Illit has consistently and stubbornly refused to establish an Arab school in the city, with the support of the Ministry of Education. Former Mayor Shimon Gapso openly declared that he was refusing to establish an Arab school in order to protect the Jewish character of the city.
The petition argued that there is no disagreement regarding the responsibility of a local authority to establish schools for students in its area, as established in the Free Compulsory Education Law. The absence of a school providing tuition in the Arabic language impairs the right of Arab children in the city to education, education in their mother tongue, and equality. The petition also argued that the refusal of the Municipality of Nazareth Illit is based on racist and discriminatory policy, and that other local authorities with substantial numbers of Arab residents – such as Haifa, Akko, Lod, Ramle, and Tel Aviv-Jaffa – have not reneged on their obligation to provide the fundamental service of free, proper, and suitable education for all their residents.
In October 2016, the petition was deleted with the consent of both sides, after the court obliged the Municipality and the Ministry of Education to reconsider their position regarding the establishment of an Arab school in the city. The Municipality announced that it was establishing a special team in cooperation with the Ministry of Education to examine the issue.
The Municipality and the Ministry of Education were supposed to submit their position at the beginning of 2017. The Ministry of Education only submitted its position in May 2017, claiming that Nazareth Illit provides a proper educational response for all students. The Ministry argues that there is no need to establish an Arab school in the city, since most of the Arab parents prefer that their children continue to attend private frameworks in Nazareth. The Municipality of Nazareth Illit did not present its official position. Accordingly, in July 2017 ACRI submitted a second petition on this issue. A hearing in the petition has been scheduled for 26 September 2017.
To read the petition in Hebrew, click here
To learn recieve more background in Hebrew, click here