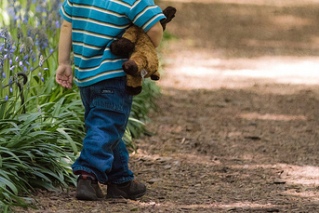 child-cc-by-sa-Guian-Bolisay
Dear Friends,
Approximately 10 years ago I represented a mother on behalf of ACRI. The authorities had decided to remove her daughter from her home. This was one of the most difficult cases I have worked on – a case that I lost sleep over and have never forgotten. She was like a bystander in all the hearings, while the real life-altering decisions in her life were being made by officials.
A recent petition filed by ACRI Attorney Maskit Bendel aims to change this situation.
The Ministry of Social Affairs and Social Services conduct custody hearings to determine how best to deal with children at high risk. While this process is very difficult for everyone involved: the parents, the children, and the professionals, these hearings have the authority to take children out of their homes and away from their parents.
Testimonies reaching ACRI from parents and social workers paint a troubling picture – where the rights of parents and children are being violated during these life-altering hearings. Parents are not receiving adequate protection, do not have enough time to prepare documents that they need in order to substantiate their claims, and may be subject to serious charges leaving them paralyzed and helpless.
Sometimes the parents are not present at the hearings, or decisions regarding the custody of their children are reached beforehand, making the hearing only a matter of procedure. In these cases the parents' views are not really heard and have little influence. Without proper preparation and representation, parents have no real ability to resist the interventions proposed by the decision makers, and in many cases parents give their consent without fully understanding the consequences of doing so.
The welfare system does not allow for legal representation during custody proceedings, parents do not always receive the protocols or the final decisions that have been made regarding their children and there are no avenues of appeal.
The families dealing with these proceedings are the poorest and most vulnerable in Israel. These are often hard-working parents and many are single mothers, who struggle to adequately provide for their children, but they lack key support systems. It is precisely these parents who need their rights to be protected – the right to raise their children and the right to due process.
ACRI has every intention to help the child and family and makes no claim against social workers who are working with families in distress. I am also under no illusion and acknowledge it is often in the child's best interests to be removed from a home that is dangerous, neglectful, and/or violent.
ACRI seeks to remind the welfare system that custody decisions have far reaching consequences and can deliver a serious blow to the basic right of every child to grow up with their parents, and a parent's right to raise their children. ACRI therefore asks that the custody hearings be anchored in legislation and that their powers be regulated by law.
I hope that following this petition, fair and proper procedures will be put in place to protect the rights of parents and children.
Ramadan Kareem and Happy Shavuot,
Sharon Abraham-Weiss
Executive Director
The Association for Civil Rights in Israel