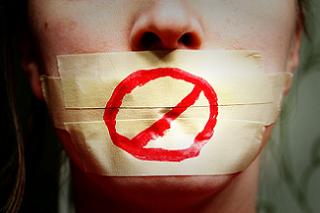 Photo: CC-by-ND - Jennifer Moo via Flickr
On 11 July 2011, the Knesset passed the Anti-Boycott Law, which enables the filing of civil lawsuits against those who call for a boycott of the State of Israel or any of its territories (e.g. Israeli settlements). ACRI and its partners submitted a legal petition to the High Court of Justice seeking the law's invalidation. On April 15, 2015, the court handed down its ruling in which it left most of the law intact, while invalidating one important clause that would allow plaintiffs to seek damages without having to prove that they suffered any harm from the call to boycott.
ACRI and its partners have expressed sharp criticism of the ruling by the High Court of Justice:
The High Court of Justice has refrained from taking the necessary steps to defend freedom of speech in Israel. The Anti-Boycott Law is a Silencing Law, whose sole purpose is to mute legitimate criticism. The decision of the High Court of Justice enables severe harm to freedom of expression and the basic right to political action on controversial matters.
According to Maayan Dak from the Coalition of Women for Peace, a group that has previously promoted boycotts and divestments:
"Boycotts and divestments are promoted around the world as legitimate and non-violent tools. In today's decision, the High Court of Justice has approved the silencing and limiting of a legitimate form of protest that is designed to express criticism and affect change in Israeli policy."
The petitioning organizations reiterate that the Anti-Boycott Law constitutes a fundamental violation of the principle of equality – this is due to the fact that institutions calling for boycotts in other fields are not exposed to claims for damages.
Furthermore, the court has granted permission to the state to allocate (compensatory) financial resources to institutions in accordance with their political persuasion while excluding critical organizations from this funding source. This is a particularly serious step since public resources must be allocated fairly among different social groups, especially in circumstances where there are substantial differences of opinions.
Additional Materials
 Translation of the Anti-Boycott Law.
ACRI's Q&A page – explaining the legal implications of this law.
Full Court Judgment (in Hebrew).