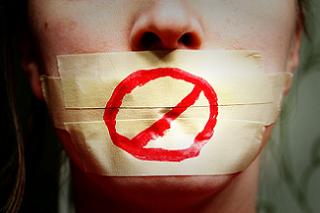 Photo: CC-by-ND - Jennifer Moo via Flickr
On Sunday December 15, the Ministerial Committee for Legislative Affairs approved (8 in favor, 4 against) a bill that would tax donations from foreign state entities to certain Israeli NGOs who implicitly or explicitly support certain actions such as: calling for boycotts, divestment or sanctions against Israel, calling for the prosecution of Israeli soldiers at international tribunals, etc.
This bill is the most recent incarnation of an ongoing campaign in recent years to limit international funding to various causes disliked by the government. Similar bills that have been initiated by Members of Knesset in recent years have been unsuccessful.
ACRI has sent a concise position paper to the ministerial committee, clearly articulating how the bill infringes upon free speech and is inconsistent with basic democratic principles.
In addition, Attorney General Yehuda Weinstein has expressed that this bill violates a series of constitutional rights and that the 'tax penalty' is:
"a kind of punitive measure, which aims to create a 'chilling effect' and prevent donations to organizations, thus harming free discourse in Israel, which is one of the key democratic anchors of the state."
It is unfortunate and alarming that we must reiterate the principles of a democratic system of government. The existence of democracy, and a flourishing democracy in particular, requires that freedom of expression, freedom of association, and the freedom to public criticize and protest be protected. This is necessary with regards to all opinions and attitudes, even those not to the liking of everyone.
ACRI Executive Director Hagai El-Ad: " This is the latest attempt to advance an previously rejected bill that even the previous government refused in the end to promote. This attempt to conceal the violation of freedom of expression through assigning taxes rather than fines will fail, just as it has failed in the past.
Related Materials
An unofficial translation of the bill.
ACRI's Position Paper on the issue.