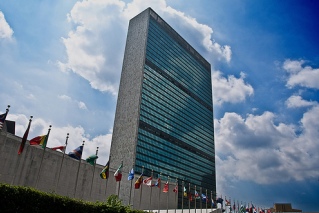 Statement by Israeli human rights groups on Israel's decision not to attend the Universal Periodic Review session at the UN Human Rights Council on January 29, 2013.
After Israel chose not to take part in today's Universal Periodic Review session of the United Nations Human Rights Council in Geneva, the session has been postponed to a future date, no later than November 2013. Israel now has a golden opportunity to reverse its decision not to participate.
The Universal Period Review is a new mechanism in which every member of the United Nations participates, including, thus far, Israel – which has reviewed other countries and has also been reviewed. The mechanism was established in part in response to claims that the council was systematically focusing on certain countries, Israel among them.
Thus far, no country has refused to participate, raising the specter that Israel's actions will create a precedent for human rights violators to evade criticism.
Refusal to participate in the session on human rights first and foremost harms human beings – Israeli citizens and residents and residents of the territory that Israel controls – whose rights were to be the subject of today's session.
It is legitimate for Israel to express criticism of the work of the council and its recommendations, but Israel should do so through engagement with the Universal Periodic Review, as it has done in previous sessions.
We hope that the new Israeli government currently being formed will take advantage of today's postponement to cooperate with the international community on the important issue of protecting human rights.
Signing the statement:
Gisha – Legal Center for Freedom of Movement
Association for Civil Rights in Israel
Adalah – The Legal Center for Arab Minority Rights in Israel
Bimkom – Planners for Planning Rights
Physicians for Human Rights-Israel
Rabbis for Human Rights
Yesh Din – Volunteers for Human Rights
Public Committee Against Torture in Israel