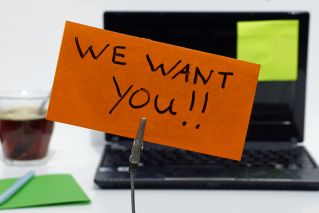 The Association for Civil Rights in Israel (ACRI) seeks a part-time (80%) bilingual Resource Development (RD) Associate to fulfill English and Hebrew professional fundraising roles in Israel and internationally. Commitment to human rights and the core mission of ACRI are a basic requirement. The position is based in Tel-Aviv.

Role includes:
Maintaining and growing a portfolio of donors
Writing digital marketing materials
Organizing fundraising events and campaigns
Grant writing and reporting
Telemarketing
Maintaining a donor database CRM on Salesforce
Overseeing ACRI online content in English

Requirements:
Ability to maintain professional relationships with donors
Experience in working with foundations and private donors
Proficient in the advanced use of social media and digital platforms
Strong telemarketing abilities
Ability to work on international digital fundraising campaigns
Ability to produce classy fundraising events
Familiar with Salesforce, Dropbox and MailChimp
Creative initiator

Languages:
Mother-tongue level English with first-class editing and writing skills
Fluent in Hebrew
Able to competently translate from Hebrew to English

How to Apply:
Applicants should send their CV, cover letter, and a short relevant writing sample in English to daniel@acri.org.il with the
subject line: Bilingual Resource Development Associate.
Deadline for applications: June 24, 2018 and only short-listed candidates will be contacted.
Selection process may include face-to-face interviews, a review of past writing samples, and a short writing assignment.
Earliest start date: Immediate.
The Association for Civil Rights in Israel is an equal opportunities employer