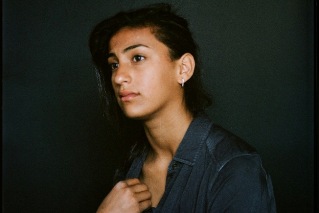 Asil Muhasin by Tali Mayer
Tali Mayer, a 26-year-old photo-journalist, was hit by a black sponge bullet in July 2014 when she recorded a demonstration that took place in East Jerusalem following the murder of Mohammed Abu Khdeir. The officer who fired the bullet shot Tali in the face and shattered her jaw.
Tali was the first person to be wounded by a black sponge bullet, a new weapon that the police had just started using at that time. Since then, Tali has been joined by dozens of other people, residents of East Jerusalem, who have been seriously wounded in the same way.
In collaboration with ACRI, which has been monitoring the use of this dangerous weapon, Tali began to photograph and interview people who had been wounded by sponge bullets. Tali took 10 portraits of people who had been hurt by sponge bullets: most of them have lost an eye, and most of them are children.
The exhibition is intended to raise awareness of the dangers inherent in the use of this weapon, and to expose the audience to the stories of innocent children and adults who have become permanently disabled as a result of sponge bullets. The exhibition is part of a broader process that ACRI is leading in order to stop the police from using lethal weapons.