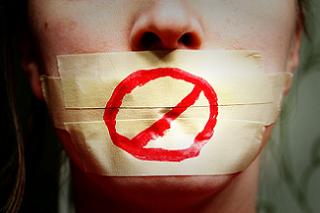 Photo: CC-by-ND - Jennifer Moo via Flickr
The Association for Civil Rights in Israel has demanded that the Ministers Bennett and Regev retract their recent public statements that endanger the freedom to artistically express diverse opinions.
On Wednesday June 10, 2015, ACRI Chief Legal Counsel Dan Yakir wrote to Minister of Education Naftali Bennett following the Minister's decision to remove the Al-Midan Theater's play "A Parallel Time" from the Education Ministry's approved list of cultural activities. This decision was made despite the play receiving renewed approval from the Ministry's Theater Committee.
Attorney Yakir explained in his correspondence that: "Your position as Minister of Education requires you to ensure that the education system will teach students a critical and pluralistic worldview that challenges accepted conventions. This decision sends the exact opposite message. As such, we ask you to rescind your decision, and to refrain from interfering with the professional-artistic considerations of the Ministry's Theater Committee."
ACRI also addressed Minister of Culture Miri Regev, who announced that she is reconsidering her ministry's support for the Elmina Theater – a multicultural children's theater in Yafo – due to the refusal of Norman Issa, the theater's founder, to appear in a Haifa municipal theater production in a settlement in the Jordan Valley.
According to Attorney Yakir: "Denying funding from this organization, for acts unrelated to the theater's activities and not under its control, constitutes collective punishment. There is no greater danger to freedom of expression in general and artistic freedom particularly. It would befit the Minister of Culture not only to avoid from threatening artistic freedom, but to defend it decisively and firmly."
Attorney Dan Yakir, ACRI Chief Legal Counsel: "The recent statements by Ministers Bennett and Regev violate freedom of artistic expression in a deep and prolonged manner. These statements foment a dangerous atmosphere that will deter artists from producing critical creations that do not align with the establishment view. It is the very ministers who are supposed to sanctify free expression and creation that are in fact sending forth a diametrically opposed message. In making his decision, the Minister of Education has trampled over the professional body in his ministry and will have a negative chilling effect on the independence and professionalism of the ministry's expert committees. In the future, there is a fear that such committees will make their decisions based on the views of the relevant minister rather than according to their professional judgment, and independent experts of the highest caliber are likely to refuse to serve on such committees when decisions are overturned by ministerial decree."
Additional Materials
For the full letter to Minister of Education Naftali Bennett (in Hebrew), click here.
For the full letter to Minister of Culture Miri Regev (in Hebrew), click here.