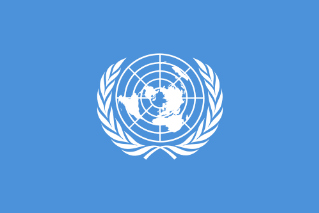 Flag of the United Nations
On August 31, 2014, ACRI presented a shadow report to the United Nations Human Rights Committee concerning the implementation of the International Covenant on Civil and Political Rights (ICCPR) in East Jerusalem.
The report outlines recommendations that ACRI has presented to the Israeli government to improve the human rights situation in East Jerusalem and has been submitted ahead of the committee's 112th session scheduled to take place in October 2014.
The report focuses on two issues carrying grave implications for human rights:
The first issue concerns the situation of the Jerusalem neighborhoods cut off by the separation barrier. These neighborhoods, which have been part of Jerusalem since 1967, are neglected by both the government and the Jerusalem municipality. Residents seeking to enter the rest of Jerusalem must travel through a single crowded checkpoint, characterized by never-ending traffic jams; misconduct by police and soldiers are commonplace; social services, including education, road repairs, water connections, garbage collection and more are neglected by the authorities and there is no police, ambulance or fire service provided in these neighborhoods. Tens of thousands of residents have thus been abandoned beyond the barrier with their basic rights severely violated
The second issue presented in the report concerns the ill-treatment & disproportionate use of force by law-enforcement officials. In light of Israel's ongoing occupation and the annexation of East Jerusalem, intense hostilities frequently arise between Palestinian residents of Jerusalem and the police.  Police regularly raid Palestinian neighborhoods and arrest both adults and minors through the use of physical violence and in violation of police regulations. Complaints of impropriety on the part of police officers are regularly dismissed despite the presence of video evidence, and civil disturbances are often dispersed through the use of disproportionate riot-control measures that violate police regulations.
To download the full report, click here.