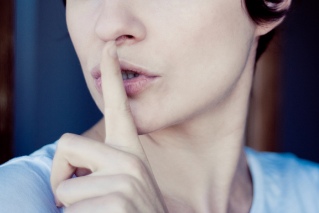 CC-BY: Daniela Vladimirova
Following a series of public statements by senior government ministers the attacking public demonstrations, the Association for Civil Rights in Israel sent a letter to Attorney General Yehuda Weinstein on Thursday, July 24, asking him to make clear to Israel's elected officials their responsibility to defend the right to free speech, and to refrain from delegitimizing participating in legal protests.
The letter was sent by ACRI Attorney Sharona Eliahu-Chai and ACRI Chief Legal Counsel Dan Yakir.
Among other public expressions: Minister of Public Security Yitzhak Aharonovich was recently quoted in the media as claiming that he supports the prevention of demonstrations during times of war; Haifa Mayor Yona Yahav requested that Israel Police prevent demonstrations from taking place in the city of Haifa claiming that they damage the fabric of the relationship between Jews and Arabs in the city; and Foreign Minister Avigdor Leiberman called on his Facebook page for Israeli citizens to boycott Arab businesses that take part in a general strike in solidarity with the people of Gaza and against the military operation.
Excerpts from within the letter:
"Society's commitment to free speech is put to test during times of war, social disputes and national divisions […]
Statements of the kind mentioned above, issued by government ministers and city mayors, encourage a public atmosphere of intolerance towards those that utilize their right to free expression and protest, and conveys an unacceptable message that participation in demonstrations on the topic of the conflict is illegimiate. This message is even likely to expose those who choose to attend to additional risks. There is a latent threat contained in the messages that anyone who dares to criticize government police these days, especially military operations, is marked as an "agitator", or even as a supporter of the enemy or a "traitor", and so must be boycotted instead of being treated as a someone who is contributing to legitimate public dialogue. In a reality where participants in public protests are exposed to violence by counter-protesters, as has happened in recent demonstrations […] the statements detailed above can only cause increased danger.
According to ACRI Attorney Sharona Eliahu-Chai: "In a period where silencing tactics, public militancy and and political violence, both verbal and physical, have reached extreme and frightening proportions, it is important to remind our elected officials that even if their statements against protesters are politically expedient, the implications for democracy are likely to be disastrous.
Additional Materials
To read the full letter (in Hebrew), click here.