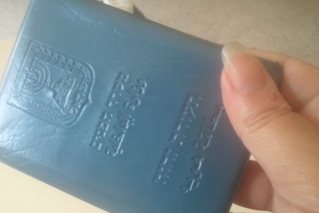 The Association for Civil Rights in Israel and Adalah – The Legal Center for Arab Minority Rights in Israel sent a letter today to Attorney-General Yehuda Weinstein, to demand that he refrain from approving an initiative to revoke the citizenship of Arab-Israeli security prisoners. The letter was sent following recent reports of attempts to revoke the citizenship of 14 prisoners who are due to be released from prison in the framework of the negotiations between Israel and the Palestinian Authority.
Adalah Attorney Hassan Jabareen and ACRI Attorney Oded Feller emphasized in the letter that the Supreme Court has previously denied similar attempts at revoking citizenship, even when in relation to extremely serious crimes. In 1996 the Supreme Court rejected a petition to revoke the citizenship of Yigal Amir, who assassinated Israeli Prime Minister Yitzhak Rabin, on the grounds that civilized society expresses its disapproval of the murder in other ways, not through the revocation of citizenship, which is one of the most basic fundamental rights.
Attorney-General Weinstein's predecessor – Attorney-General Mani Mazuz – stated his opinion that the authority to revoke citizenship as a result of a "breach of trust" is an extraordinary power that does not exist in most countries.
According to the joint letter – the revoking of citizenship is an extreme power characteristic of totalitarian regimes. For instance, Soviet law allowed the revocation of citizenship based on "breach of trust". Former soviet countries made frequent use of this ability to expel disinherited citizens to remote regions. The right to citizenship is a fundamental right recognized in the Universal Declaration of Human Rights 1948, and has been entrenched over the years in a number of complementary international commitments.
According to ACRI Attorney Oded Feller: "In all of Israeli history, only two citizens have had their citizenship revoked on the basis of "breach of trust", and it is not surprising that both of these were Arab citizens. In this case before us, the use of such extraordinary powers sends a discriminatory and humiliating message to all Arab citizens of Israel that their citizenship is in question."
Related Materials
The full text of the joint letter (in Hebrew).