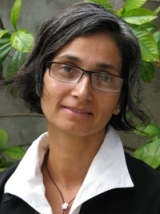 Attorney Sharon Abraham-Weiss was selected to serve as the next executive director of the Association for Civil Rights in Israel (ACRI), succeeding current executive director Hagai El-Ad. She was selected from over 200 applicants by a search committee of ACRI board members.
Abraham-Weiss was an attorney at ACRI until 2008. She holds a Masters Degree in Public Administration from Harvard University, where she was a Wexner Fellow, and an LLM from Tel Aviv University. She is currently the Tel Aviv Regional, Equal Employment of Opportunities Commissioner (EEOC) at the Ministry of Economy.
Attorney Abraham-Weiss is expected to begin serving in her position at ACRI at the end of May.