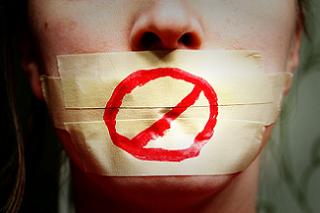 Photo: CC-by-ND - Jennifer Moo via Flickr
Civil society petitioners argue the law violates the constitutional rights to expression, dignity and equality and places a "chilling effect" on free speech
On February 16, the High Court of Justice will hear arguments on several petitions to annul Israel's Boycott Prohibition Law. The Boycott Prohibition Law, which went into effect in 2011, creates a private (civil) right of action against individuals or organizations who call for a boycott of goods from Israeli settlements or of economic ties with Israel generally. The law allows plaintiffs to pursue a civil case without having to prove actual damages. It also permits the Minister of Finance to impose financial penalties, including the removal of tax exceptions, on NGOs that call for a boycott.
The petitioners, which include ACRI, argue that the law imposes a "price tag" on legitimate political expression and harms public discourse on the most pressing and controversial issues. It violates constitutional freedom of speech, as well as the rights to dignity and equality, and intentionally sows confusion between expression that opposes the government and expression intended to harm the state. The severe sanctions authorized by the law create a chilling effect on speech that deters people from using a boycott to express a political stance – this violation of free speech is felt even in the absence of any actual sanctions having been imposed.
Harshly criticized before and after its approval by the Knesset – including by the Knesset Legal Advisor, who called the law a "strike to the heart of freedom of political expression in the state of Israel" – the Boycott Prohibition Law has also been condemned by international human rights organizations, the European Union and the United States administration.
Sunday's hearing will be the second on the petition. The previous hearing was held on December 10, 2012, when the state was issued an order nisi (order to show cause) to justify the legality of the law.
One of the petitions was filed by Adalah – The Legal Center for Arab Minority Rights in Israel and the Association for Civil Rights in Israel (ACRI) on behalf of themselves, four other civil rights organizations (the Public Committee Against Torture, HaMoked – Center for the Defense of the Individual, IRAC – Israel Religious Action Center of the Israel Movement for Progressive Judaism, and Yesh Din), and three organizations that called for economic boycotts in order to fight the occupation: the Coalition of Women for Peace, The High Committee of Oversight for Arab Issues in Israel, and the Jerusalem Legal Aid and Human Rights Center.
Additional Materials
Additional information about the Boycott Law.
Translation of the Anti-Boycott Law.
ACRI's Q&A page – explaining the legal implications of this law.