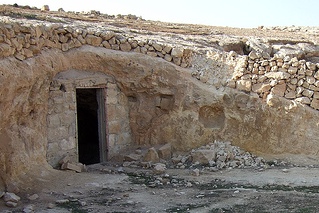 The Israeli High Court of Justice decided on August 8th, 2012 to dismiss the petition regarding the 12 Palestinian villages located in Firing Zone 918 in South Mount Hebron. In addition, the interim orders meant to allow the village residents to continue to live in the area and cultivate their land will remain in effect until November 1st, 2012. The petitioners will be allowed to submit new petitions.
This ruling was made following the announcement by the State, that was submitted on 23 July 2012, according to which residents of four out of the 12 villages will be able to continue to live in the area: Tuba, Zirat Ouad Abrahim, Sarura and Mufakara. The State agreed to withhold use of live ammunition for training in the areas around these villages. In addition, the Defense Ministry insists that it is necessary to evacuate the remaining villages and displace hundreds of residents from them.
According to Justice Uzi Fogelman, "there is no stand taken by the court in its decision to reject the petition regarding the dispute between the sides or any of the arguments in the case. This is made clear by the petitioners being allowed to submit another petition to the court."
This decision is about two separate petitions that were submitted on behalf of the villagers by ACRI and Attorney Shlomo Lecker – that were united by the court. The petitions were filed in 2000 following the IDF began to evacuate villagers from the 12 villages in 1999 and displaced approximately 700 people. After the petitions were filed, the villagers were allowed to return to the villages and were given interim orders.
Attorney Tamar Feldman, Director of ACRI's Occupied Territories Department: "It is the full legal right of all of the residents of these villagers to remain on the land that they have owned for generations and use it for their livelihood. There is no justification, legal or moral, for evacuating and displacing residents from their homes and their lands – whether we are talking about 12 villages or 8. Our position is unwavering: Israel is obligated to allow for the continued residence of these villagers in this area and nothing will change that."
For a full fact sheet on Firing Zone 918, click here.