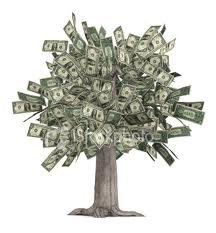 A new Knesset bill was introduced last night, which combines the prior 2 NGO foreign funding bills put forward by MKs Ofir Akunis and Fania Kirshenbaum into one larger bill with several new addenda.

Download the translation of the bill to English.

ACRI is in the process of creating a comprehensive position paper regarding this new bill. In the mean time, a condensed view: The purview of this bill will be very broad and will affect all Israeli NGOs that receive any amount of funding from a foreign state entity. It basically divides all NGOs receiving such funding into 3 categories:

(1) Those that will be completely banned from receiving it;
(2) Those that will be allowed to receive it by virtue of being also funded (now or in recent years) by governmental sources in Israel; and,
(3) All the rest – which will be taxed (on this kind of income) at a 45% rate, unless they get a waiver from the Knesset. ACRI and many other human rights NGOs will fall under the third category. As a matter of principle, we never seek nor receive governmental funding in Israel, in order to maintain our independence – so we won't be simply "allowed" to receive such funding (i.e., not fall under category [2] above). ACRI will have to submit itself to a political tribunal of MKs and ask for a waiver from the tax. Needless to say – we will never agree to do that.

In other words – if enacted, this bill would be an unprecedented governmental control mechanism for those parts of civil society in Israel that are funded by foreign state entities. All NGOs that fall under that category will be subject to this new governmental control, via a mechanism that will either prohibit funding from foreign states entirely, allow it for those who are also funded by the state, or tax it at a very high rate (unless the tax is waived after a political hearing).

Either way – the government intervenes:
For category (1), by denying the funding.
For the rest, by either taxing (category [3] without the waiver),
or by holding the NGO in a position where it depends on the state and would presumably "know better" than to get into trouble (category [2], or category [3] with the waiver).