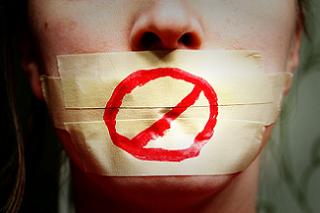 Photo: CC-by-ND - Jennifer Moo via Flickr
Below you will find an explanation about the Prohibition on Instituting a Boycott Bill, ACRI position on the bill, and highlights from the Knesset meeting regarding the bill on February 15 2011. For a full English translation of the bill, click here.

1. The Prohibition on Instituting a Boycott Bill
Yesterday, on February 15 2011, one of the most concerning anti-democratic propositions was further advanced in the Israeli parliament. The Knesset Constitution, Legislation, and Law Committee voted in favor of bringing a somewhat-shortened version of the Prohibition on Instituting a Boycott Bill for a first reading in the Knesset plenum, despite severe criticism voiced by MKs, legal advisers of several ministries, NGOs, and others. The bill will be re-discussed in the Constitution Committee on February 23.
Presented in July 2010 by Coalition Chairperson, MK Ze'ev Elkin (Likud), and various other Members of Knesset, the Prohibition on Instituting a Boycott Bill is meant primarily to prevent those opposing the Israeli occupation from advancing boycotts against Israeli settlements and products manufactured there. According to the bill, Israeli citizens and residents who initiate, promote, provide information, or publish material that might serve as grounds for imposing a boycott against Israel and the territories under its control would be committing a crime. They may be ordered to compensate parties economically affected by that boycott, including fixed reparations of 30,000 NIS (approximately $7,000), without an obligation of the plaintiffs to prove damages.
According to the bill's original version, a foreign citizen supporting a boycott may be banned from entering the country for a period of up to 10 years and barred from conducting business in Israel. If a foreign state supports such a boycott, Israel may refrain from returning any debts it owes that state, and use the money to compensate offended parties; that state may additionally be banned from conducting business affairs in Israel. However, following a meeting of the Ministerial Committee on Legislation, these clauses will apparently be removed from the bill.
2. ACRI Position on This Bill
Regardless of what one may think about a specific boycott – fair or unfair, effective or ineffective – boycotts are a nonviolent and legitimate tool that is acceptable all over the world as a means to promote various agendas. In Israel, the use of the boycott tool has become common practice for promoting a wide array of causes. Boycotting as a means for advancing a cause falls under the protection of freedom of expression and protest, conscience and opinion. Turning this tool into a criminal offense would be unprecedented in any democratic regime. People may find a specific call for boycott irritating and even offensive, yet this is the real test of freedom of expression: To protect opinions which are not considered a consensus.
A close look reveals that the Prohibition on Instituting a Boycott Bill is not meant to prevent boycotts, but rather to silence one specific struggle: It is aimed at persecuting all those who are fighting against the occupation, because their work can allegedly support anti-occupation boycotting. We are once again witnessing the trampling of rights at the hands of the current political majority.
Boycotting as a means for advancing a cause falls under the protection of freedom of expression and protest, conscience and opinion. Protecting opinions which are not part of the consensus is at the heart of democracy.
Israelis and other people around the world use boycott to protest various causes, such as boycotting companies that violate labor rights. It is a legal, nonviolent tool of protest. Singling out those who work against the occupation, by using anti-boycott legislation, is a miserable use of the legislative process. It is an anti-democratic step, intended to create a chilling effect on civil society.
Most countries have chosen not to promote legislation dealing explicitly with prohibition of boycott. Even those who do – such as the USA and Germany – do not limit individuals and civil society organizations from setting up boycotts against various targets, as this is a clear violation of freedom of expression. Legislation in the USA refers only to boycotts announced by countries and focuses on preventing harm to international trade of corporations. It also relates to corporations and not to individuals or groups.
3. Highlights from the Knesset Constitution Meeting on This Bill
Legal advisers of several ministries spoke out against the bill in yesterday's meeting of the Knesset Constitution Committee. A legal adviser of the Ministry of Justice criticized the bill for using language that is vague and all-encompassing, to which Committee Chairperson MK David Rotem (Israel Beitenu) responded: "The private opinions of the Justice Ministry have ceases to interest me." A representative of the Ministry of Foreign Affairs said the ministry is concerned that the bill will actually harm Israel's reputation and relations abroad, even though its supporters claim it's meant to strengthen Israel's foreign stance. The Ministry of Industry and Trade was also opposed to this bill, and its representative stated: "Solving Israel's problems by creating another international controversy isn't a good idea."

ACRI Executive-Director, Hagai El-Ad, spoke yesterday in the Constitution Committee as a representative of Israeli NGOs. El-Ad said: "Those sponsoring this anti-democratic bill claim its goal is to protect Israel from delegitimization; the truth is that this law will only generate more delegitimization because it will truly turn Israel into a far weaker democracy, where supporting any anti-occupation act will be considered unlawful. No other democracy has ever advanced an anti-boycott law that intentionally provides a loose definition for what supporting a boycott means and turns a legal, nonviolent tool of protest into a felony, so as to achieve a greater chilling effect on civil society". El-Ad also highlighted the infringement on freedom of expression and freedom of protest and the singling out of those who hold a political opinion unfavorable in the eyes of the majority.

The Ministerial Committee on Legislation announced during yesterday's discussion that it supports the removal of the clauses pertaining to boycotts by foreign citizens and states. Committee Chairperson MK Rotem put up the bill for a vote leaving out these clauses, but warned that they may be put back in as the bill advances through the legislation process. If the bill will be supported in its first reading, it will then be brought back for further discussions in Knesset committees ahead of its second-third (i.e. final) reading.

ACRI will continue to work in cooperation with other Israeli civil society organizations and MKs from across the political spectrum to try and prevent this dangerous bill from staining the Israeli legal system.