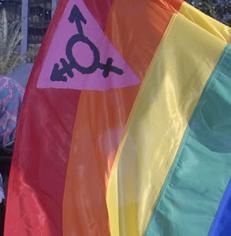 LGBT Rights
You have reached ACRI's archive, updated with our activity up until 2018. For more recent posts, please visit our current website here.
Although in recent years there has been a growing recognition of gay and lesbian rights in the public and legal arenas in Israel, the LGBT (Lesbian, Gay, Bisexual, and Transgendered) community still faces various forms of discrimination by government authorities and in the private sector. LGBT men and women, and particularly transgendered persons, also experience discrimination in employment and health services, and are often the target of verbal and physical violence.
ACRI has achieved many significant victories in the struggle for LGBT rights, in particular concerning the rights of same-sex couples, including with regards to marriage registration for marriages conducted outside of Israel, spousal and medical benefits for same-sex partners, protecting inheritance rights, recognition of same-sex partners by the Israeli Military, recognition of adoption by same-sex couples, prohibiting discrimination based on sexual orientation, and ensuring equal access to medical treatment, housing and mortgage assistance, pensions, and life insurance.
In the Knesset
May 31, 2016

On 31 May 2016 in a hearing before the Knesset Sub-Committee for Sport, ACRI called on the Committee members to … Read more…

March 22, 2011

Two separate bills, two of the unfortunate "stars" of the recent slew of anti-democratic legislation that ACRI has been relentlessly … Read more…

February 15, 2009

ACRI's achievements over the past two decades For more than a decade, ACRI has been at the forefront of the … Read more…
Media
December 17, 2008

Haaretz article describes three ACRI cases which changed Israeli history The following article describes the personal stories behind a few … Read more…

February 20, 2008

The Attorney General, in response to a claim submitted by ACRI, stated that there must be no discrimination against same-sex … Read more…

January 10, 2008

This article by Shahar Ilan appeared on the front page of Ha`aretz on 13th March 2007 The Housing and Construction … Read more…
Policy Advocacy
October 6, 2014

In 2005, during Jerusalem's gay pride parade, one of the participant's was stabbed by an ultra-orthodox resident of the … Read more…

July 2, 2013

The Israeli Prison Service has announced that same sex couples can now spend time alone following years of struggle … Read more…