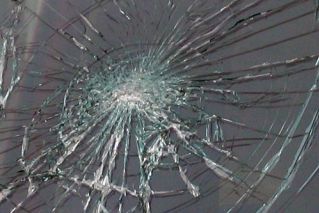 Illustration. CC-BY-SA Rich Anderson
Ahead of tomorrow's hearing on "price tag" incidents in the Knesset's Interior Committee, the Association for Civil Rights in Israel (ACRI) calls on committee members to demand that the state comptroller and/or military comptroller carry out a comprehensive analysis of the deployments of security forces to protect Palestinians and their property in the West Bank.
In a letter sent to committee members, Attorney Tamar Feldman, Director of ACRI's Human Rights in the Occupied Territories Department, stressed incidents of violence directed at Palestinians, destruction of their trees, and damage to their property are not new phenomena and that the places and times of their occurrence are well known by the security establishment.
In 2006 the High Court of Justice held that the Israeli military must secure Palestinian farmers' free access to their lands, protect their trees and property from damage, provide effective security from violence, and act promptly to bring lawbreakers to justice. Following that decision the Attorney General instructed the government to administer a process to implement the court's ruling. The military legal advisor for the West Bank did publish a series of guidelines to officers, soldiers and police personnel, but these guidelines are not implemented in practice.
In 2007 a report by the military comptroller assembled following the HCJ decision revealed a series of failures in military deployments to counter settler violence against Palestinians. The report's subsequent recommendations were not implemented in full. In 2011 ACRI asked the comptroller to look into the matter again, but it received no answer. In March 2013 the military comptroller advised passing the matter to the state comptroller due to the scope of the issue and the parties involved – this despite the fact that the military comptroller had made similar examinations in the past.
Attorney Tamar Feldman: "We acknowledge that as of late security forces are investing significant efforts to address the phenomena known as "price tag" attacks and to bring the criminals to justice – and we commend them for it. However the long-standing systemic failure of the security apparatus to adequately defend Palestinian persons and property screams for a fundamental and comprehensive examination and a shift in the priorities of the security forces active in the region. The authorities must take responsibility, comply with the High Court's decision, and contend with the price tag phenomena in a systemic manner – not just by bringing criminals to justice, but also by actually defending Palestinians and deterring criminal acts."
Related Materials
ACRI's letter to committee members (in Hebrew).
ACRI's 2011 letter to the military comptroller (in Hebrew).