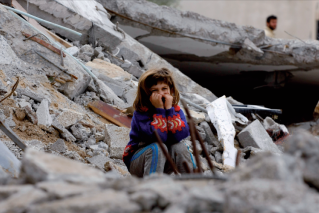 CC By - Iman Muhammad
In response to today's events in Gaza, the Association for Civil Rights in Israel asserts – defending the border is not a licence to kill.
According to media reports, tens of people were killed today and hundreds more were injured in demonstrations currently under way on the Gaza border.
ACRI warns that a country's right to defend its borders does not afford it the right to kill civilians – even if they approach the border and cross it – as long as they do not endanger the security forces.
Only protecting life can justify endangering life.