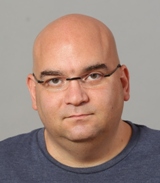 Dear friends,
Do you want to do something to stop the deportation of asylum seekers from Israel? 
The growing fight against the deportation of asylum seekers is an encouraging show of civil engagement and strength. But at the end of the day, what will determine whether or not Israel follows through with the deportation is now in the hands of the Rwandan government. If Rwanda refuses to accept people who are brought by force, the deportation will crumble.
Publicly, the Rwandan government denies agreeing to accept people deported by force. But the Israeli government insists that the Rwandan government agreed to these terms, and therefore continues to prepare for the deportation.
Rwanda's statements about its opposition to absorb those forcibly deported, and its denial of agreements with Israel, come in response to a demonstration held in front of the Rwandan Embassy in Herzliya two weeks ago. The small number of asylum seekers who took to the streets successfully managed to put pressure on the Rwandan government. Imagine the impact we could have if we come out in the thousands!
This week, demonstrations are being held in front of Rwanda's embassies around the world. I call on you to join them. 
If you want to fight the deportation – join us! 
It is as simple as that: if Rwanda refuses to accept deportees – there will be no deportation!
Sincerely,
Atty. Oded Feller
Director, Legal Department