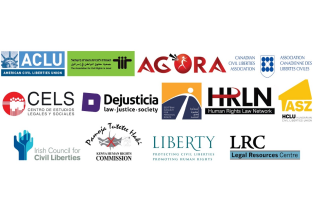 In many countries across the world, governments have stepped up attacks on Non-Governmental Organizations (NGOs), making it harder for them to function effectively.
A global pattern has emerged, in which certain governments seek to stigmatize and delegitimize these organizations, particularly by demonizing their acceptance of foreign funding or other foreign connections they might have. Moreover, governments often impose debilitating regulations, limiting NGOs activities or simply shutting them down. These measures are often cloaked by the authorities as efforts to curb money laundering, corruption or terrorism.
Such state tactics are not new and include public vilification, hostile legislation, arbitrary enforcement, surveillance, arrest and intimidation. But the speed and scale of this latest spreading wave of repression has been astonishing, fueled by geopolitical trends and national political shifts that are weakening international human rights protection and support.
NGOs are essential for mobilizing private initiative, facilitating citizen engagement and protecting people's rights. To anticipate and prepare for potential threats, they need to closely observe the signs of a sector-wide assault on civic freedoms.
In recent years, many members of the International Network of Civil Liberties Organizations (INCLO) have had to respond to a sudden increase in threats to civic freedoms.
In support of these and other NGOs who have experienced similar treatment from authorities, INCLO released the report Gaining Ground: A Framework for Developing Strategies and Tactics in Response to Governmental Attacks on NGOs.
To inspire international solidarity and enhance cross-border exchange between different organizations, Gaining Ground provides resources and analysis designed to support national organizations who wish to formulate strategic tactics to counteract governmental threats and assaults.
The INCLO members are: the American Civil Liberties Union (ACLU), the Association for Civil Rights in Israel (ACRI), the Canadian Civil Liberties Association (CCLA), Centro de Estudios Legales y Sociales (CELS) in Argentina, Dejusticia in Colombia, the Egyptian Initiative for Personal Rights (EIPR), the Hungarian Civil Liberties Union (HCLU), the Human Rights Law Network (HRLN) in India, the International Human Rights Group Agora (Agora) in Russia,  the Irish Council for Civil Liberties (ICCL), the Kenya Human Rights Commission (KHRC), the Legal Resources Centre (LRC) in South Africa, and Liberty in the United Kingdom.
Gaining Ground is currently available here in English.