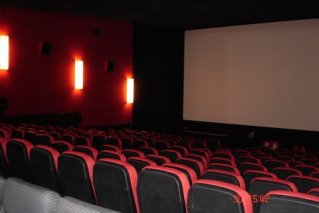 movie-theatre-cc-by-Bombman
The Minister of Culture and Sport, Miri Regev is again acting outside of her authority to censor and threaten Israeli culture. ACRI petitioned the Attorney General to block Regev's last move, which was reported in the media yesterday.
This weekend the 48mm Film Festival run by Zochrot, commonly known as the "Nakba Film Festival" is due to take place in partnership with Cinematheque Tel Aviv. According to Minister Regev's announcement, she has ordered the Film Review Board to watch the movies intended to be shown at the festival in order to determine if they breach the Budget Foundations Law and incite violence and racism.
ACRI's Chief Legal Counsel, Dan Yakir, contacted the Attorney General to stop this blatant interference. The examining of these films as well as other similar complaints made towards the festival are incorrect and without proper cause. The members of the Film Review Board have no training or authority to detect incitement to violence or racism.
"The checks ordered by the Minister of Culture and Sport lead to serious concerns about a potential domino effect. Even if Minister Regev's examinations reveal nothing; the damage has already been done by broadcasting a threatening message against anyone who dares to deal with controversial issues that do not align with the political views of the Minister. It seems that the Minister does not distinguish between her political opinions and her ministerial role. Her actions stifle all criticism and encourage conformity – and there is no greater danger to the freedom of artistic expression" said Yakir.
It should be noted that only last month, in August 2015, the Attorney General stated that the Minister of Culture and Sport cannot change the professional criteria for funding cultural works, at the request of Attorney Yakir. In this petition ACRI continues to seek to prevent serious harm to the freedom of expression and artistic freedom.
To read ACRI's petition in Hebrew please click here.